Any seasoned cook will tell you – there are essential tools in the kitchen that make cooking an absolute pleasure. Right at the very top of this list for those that bake is the iconic KitchenAid mixer. It's not just a stand mixer, it's a KitchenAid. There's a difference. We were approached by KitchenAid last year to review and give away their gorgeous, top of the line 7 quart kitchen mixer. We received ours, and it quickly became one of our favorite pieces of equipment in the kitchen. Even when it's not in use, it sits there – a quiet, calm, serene piece of candy apple colored sculpture. When you need to mix something, there is no substitute. Here is the Strawberry Shortcake recipe we made with it:
KitchenAid is a sponsor of the Senior PGA Championship every year, which is being held at Bellerive Country Club in St. Louis, MO. They asked us to work with them again, and make a recipe that would showcase our gorgeous 7qt mixer and also tie into the regional cuisine. Our knowledge of St. Louis food was limited to BBQ, so we were a bit stumped on that one. How in the world were we going to do that? Then, after some internet sleuthing, we found out that "Gooey Butter Cake" is a sweet staple in the area, and we set out to make a grain-free version.
We decided to make this new recipe to share with everyone who could make it out to celebrate the release of Gather. We took the basic idea of the St. Louis Gooey Butter Cake, and sort of flew with the idea to come up with our own recipe. This ended up being a deliciously moist vanilla cake with a smooth, creamy, and of course gooey layer of sweet cream cheese topping. We are sure this recipe is not exactly as the original, but it was quite a hit. We are lucky we got a bite before the party because by the time we were done signing books it was completely gone!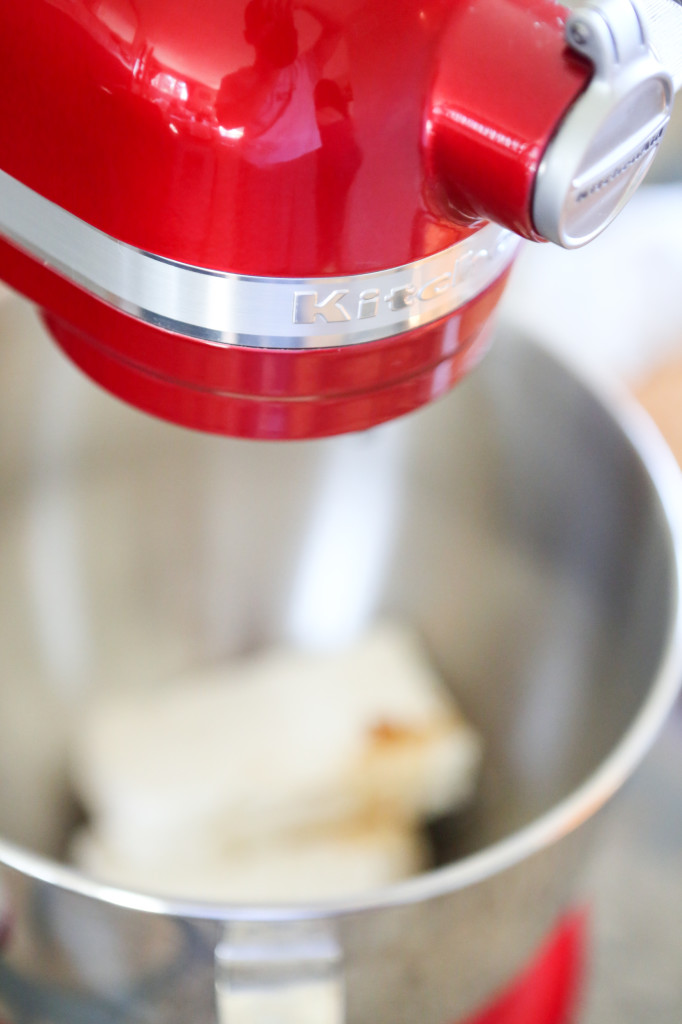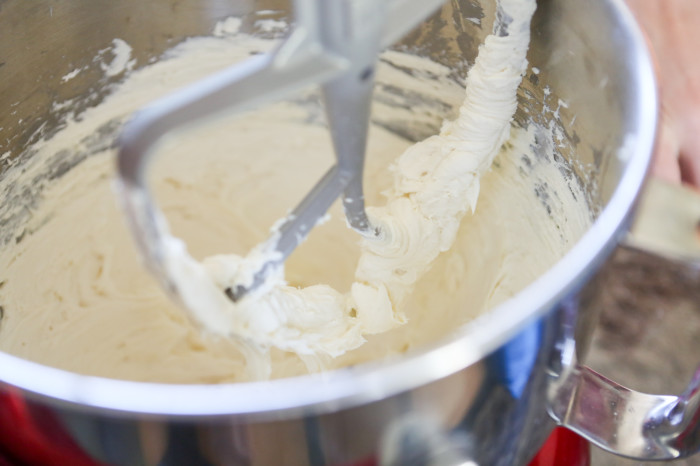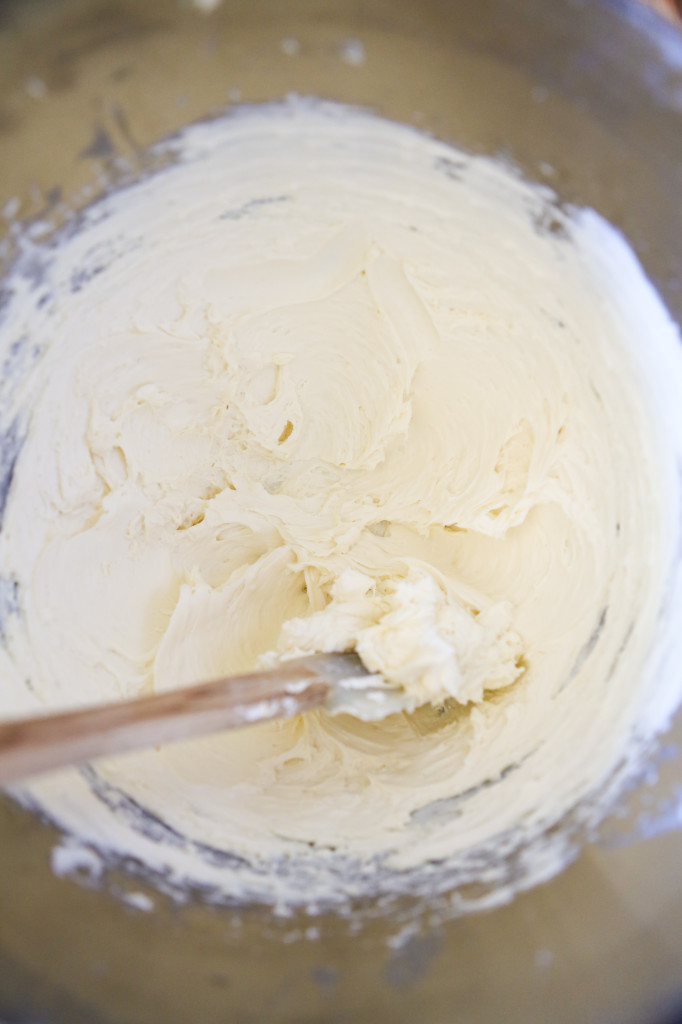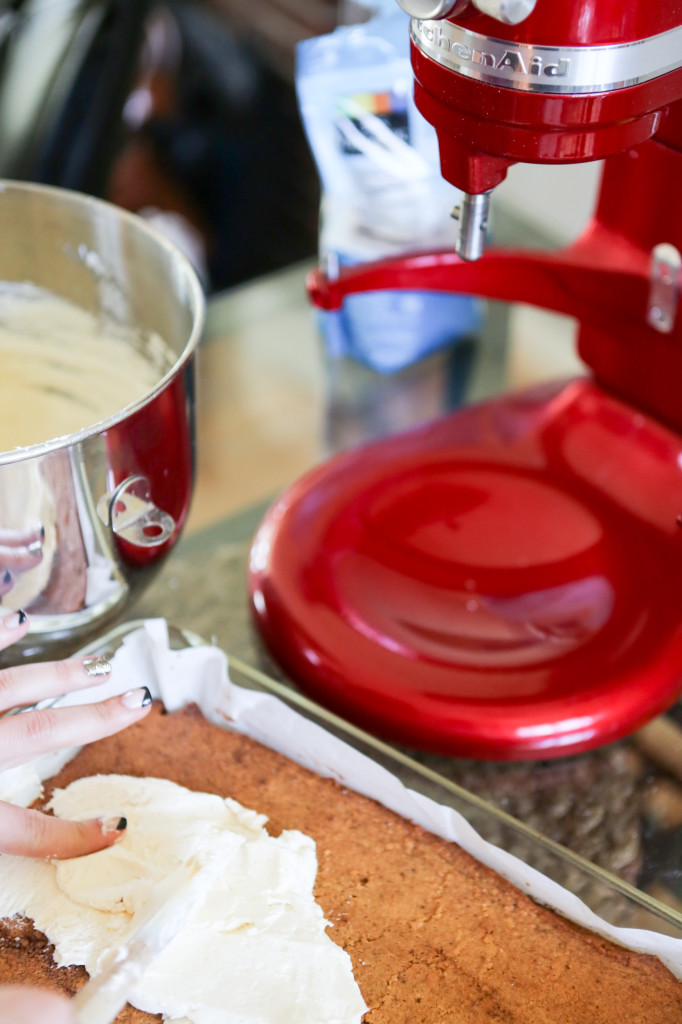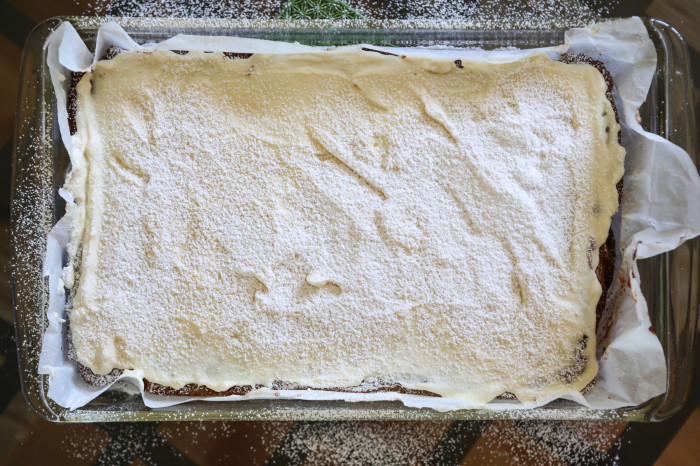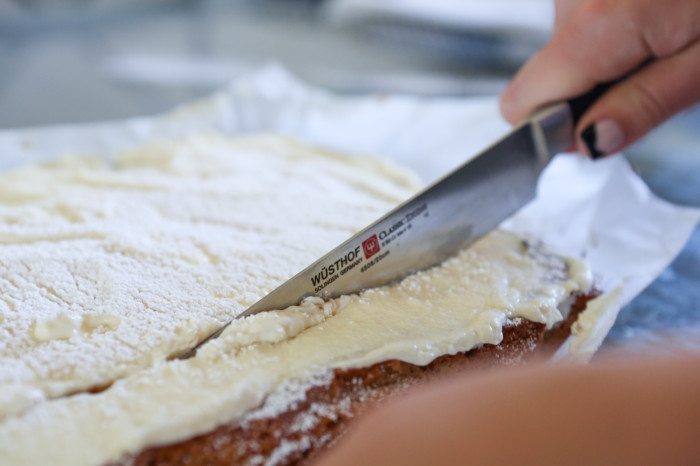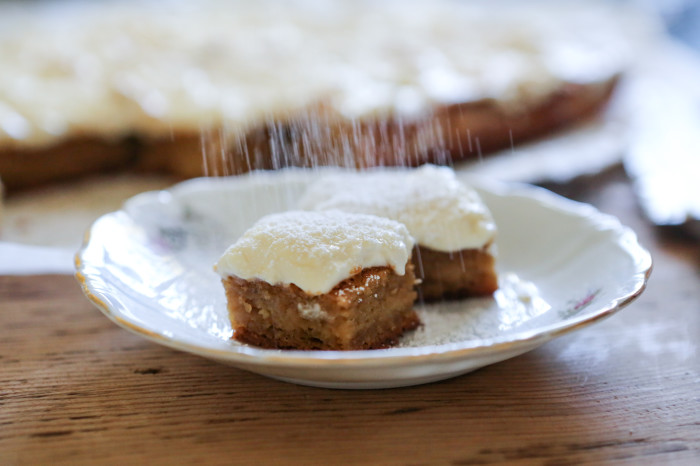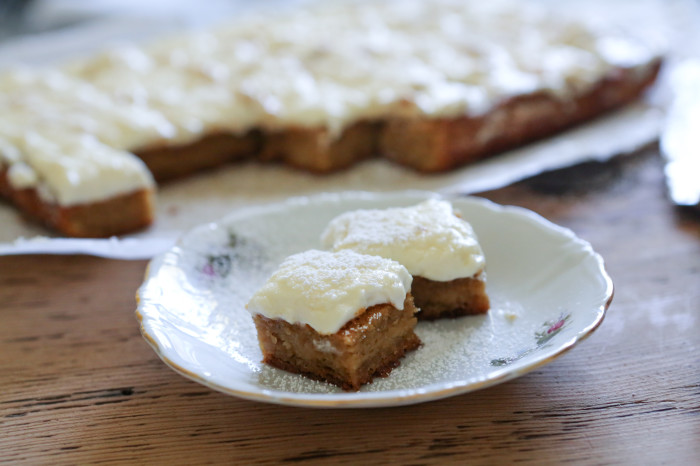 Difficulty

Process
Note, these instructions are written assuming the standard serving size, since you have modified the number of servings, these steps may need to be modified for best results
Preheat the oven to 375 degrees.
In a KitchenAid mixer, cream the butter and maple sugar.
Add the eggs one at a time, combining with the butter and sugar in the KitchenAid mixer.
Add the coconut milk and the first teaspoon of vanilla extract, and continue to mix until the wet ingredients are combined.
Slowly add the almond flour, one cup at a time, and continue to blend.
Slowly add the arrowroot flour to the batter, and combine.
Add the baking powder, and salt to the batter, and continue to combine until smooth.
Line a 9x13 inch baking dish with parchment paper, and pour the batter into the dish. Smooth the batter until it is in an even layer.
Bake the cake for 30 minutes at 375 degrees, and then turn the oven down to 350 degrees. Continue to bake for a remaining 10-15 minutes, or until a toothpick comes out clean when tested.
Give your kitchen mixer a good wash, to prepare for making the topping.
While the cake is baking, add the cream cheese, powdered sugar (or your choice of sweetener), and the second teaspoon of vanilla extract to the KitchenAid mixer, and blend until smooth.
Remove the cake from the oven and allow to cool slightly.
Top the cake with the cream cheese mixture, and carefully smooth to cover as much as the cake as possible.
Place the cake back in the oven and cook for an additional 5 minutes. Remove from oven and smooth the gooey topping over the entire cake evenly.
Allow cake to cool, dust with additional powdered sugar if desired, and slice into small squares.
Our recipes are created using Paleo, Primal and Gluten-free guidelines.
Learn more
about our diet and lifestyle
at www.primalpalate.com
.
The Giveaway:
To celebrate the Senior PGA Championship and the release of our new cookbook Gather, we've teamed up with KitchenAid to give away a 7 quart stand mixer to one lucky winner!
The Grand Prize: The KitchenAid® Pro Line® Series 7-Qt Bowl Lift Stand Mixer in Candy Apple Red
3 Runners Up: Each runner up will receive a signed copy of our new cookbook, Gather – The Art of Paleo Entertaining
Enter below.
Don't miss the share button for extra entries!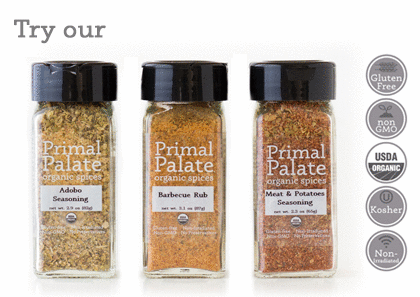 Share a recipe
Upload your own recipes to Primal Palate, and help others find great food on our site,, meal planner and app!
Primal Palate Cooking Channel