Happy Saturday, friends!
Today we wanted to share with you our delicious recipe for dairy-free ranch dressing. This uses our favorite mayo by Mark Sisson, Primal Kitchen Foods Mayo, our organic spices, and lots of fresh herbs.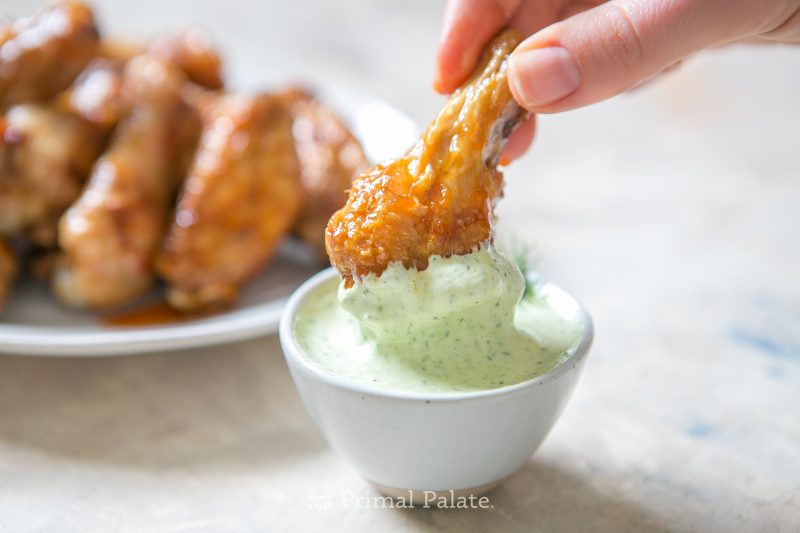 It is quick to make, with just a blend in the blender, and makes a fantastic salad dressing or dip!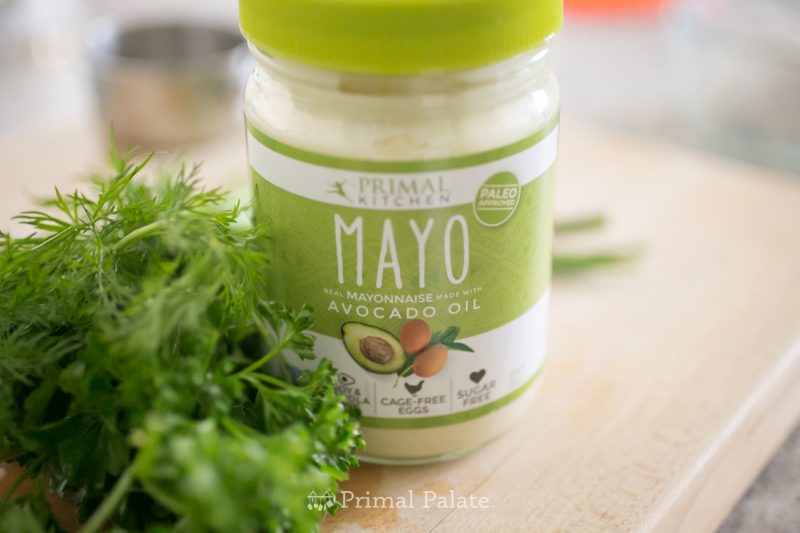 The first thing you want to do is add the mayo, a tablespoon of coconut cream (this is the thick cream on the top of a can of coconut milk), and a tablespoon of lemon juice to your blender. Then add black pepper, salt, granulated garlic, and granulated onion, and blend until smooth.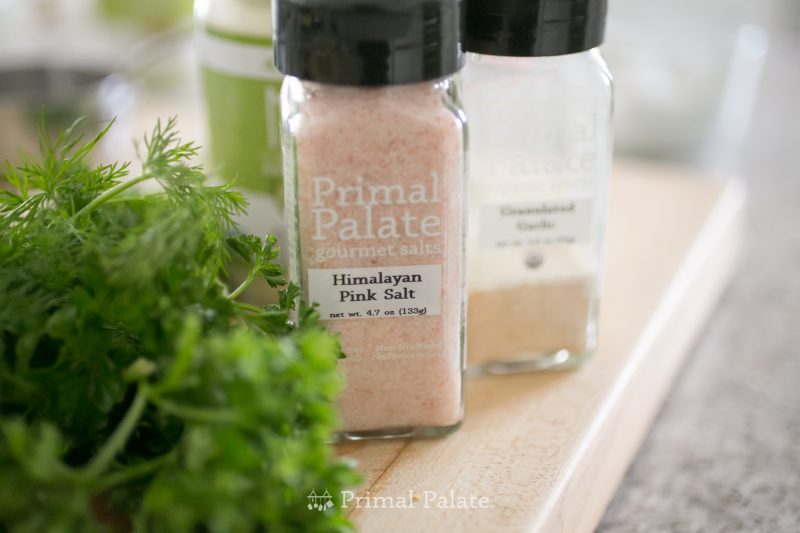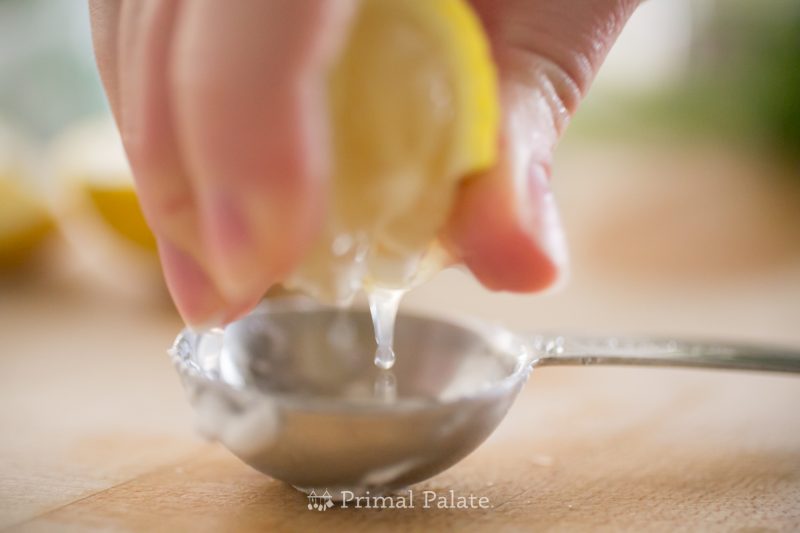 Then you add the minced fresh herbs, and pulse to combine. If you blend too much with the herbs, then the dressing will turn green, so just be mindful of that!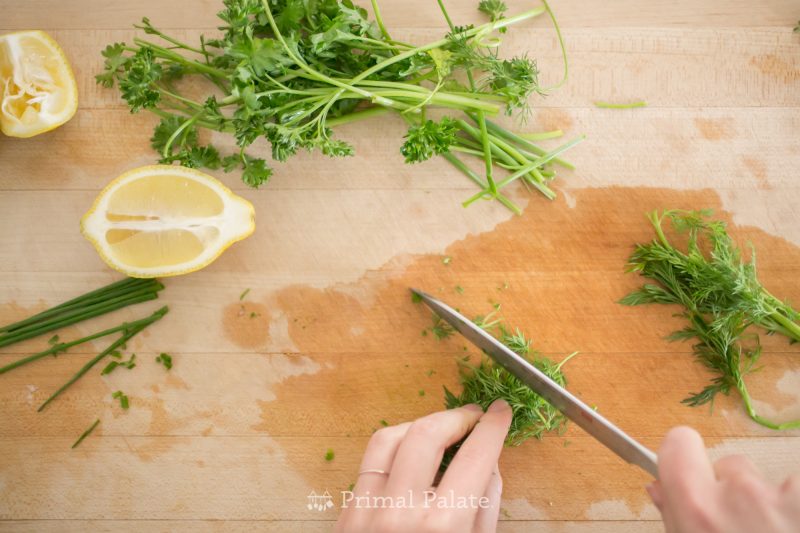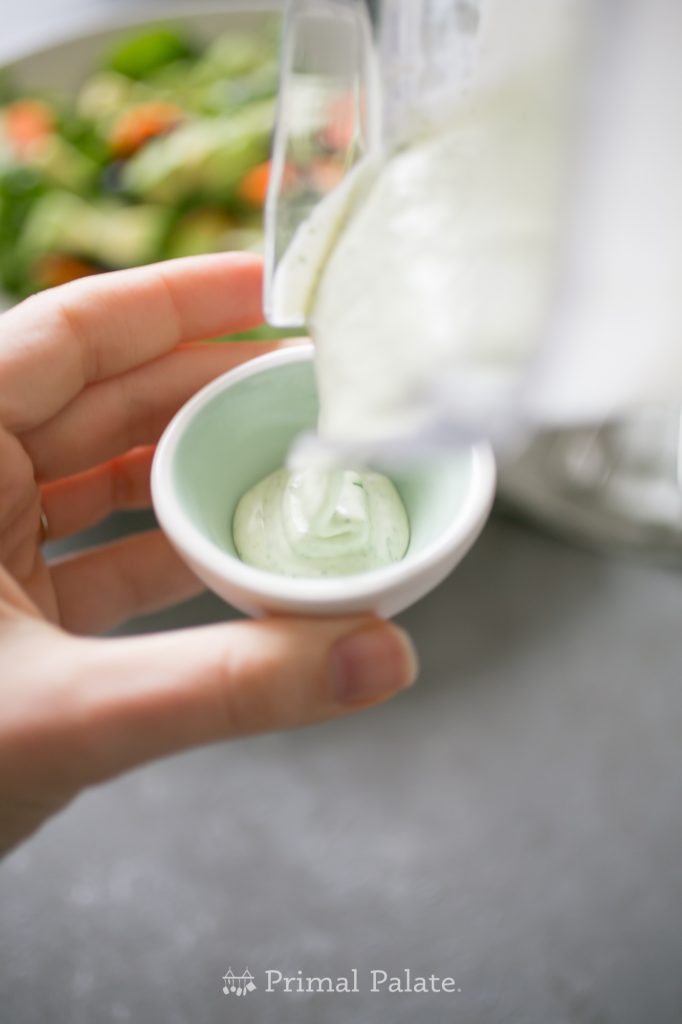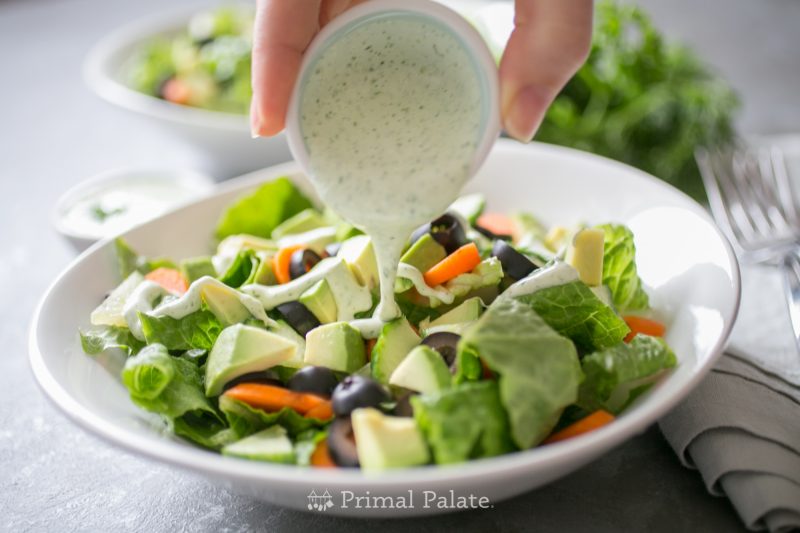 We hope you all love this recipe as much as we do! Serve it with fresh vegetables as a dip, a dressing for your favorite salad, or along with a spicy batch of buffalo wings!
Enj0y!
Hayley & Bill
---
Difficulty




This creamy, dairy-free ranch uses fresh herbs from the garden to make a bright and flavorful Ranch dressing that everyone will enjoy! Try it over a salad, with fresh cut veggies, or with buffalo wings!
Process
Note, these instructions are written assuming the standard serving size, since you have modified the number of servings, these steps may need to be modified for best results
Add all of the ingredients except the fresh herbs to a blender, and blend on high until thoroughly mixed.
Mince the fresh herbs. Add to the blender and pulse to incorporate (if you blend it too much, the ranch dressing will turn green).
Serve along fresh cut vegetables, buffalo wings, or over your favorite fresh salad!
Our recipes are created using Paleo, Primal and Gluten-free guidelines.
Learn more
about our diet and lifestyle
at www.primalpalate.com
.
---