Jamison credits the Paleo Diet for saving his life. He has lost over 100 pounds, and significantly improved his health and well-being by following an ancestral diet. Before Paleo, Jamison suffered a heart attack at the young age of 26, which was a big wake up call that he needed to take his health much more seriously from here on out. Jamison will be helping us review some of the fantastic Paleo cookbooks on the market right now, and he has great tips for saving money, and eating healthy on a budget. Look for more from Jamison on our website and Facebook from here on out! -Hayley and Bill
As a busy bachelor on a budget, I am always on the lookout for new recipes to try that are quick, easy and affordable. Even better, it's a score when I find a recipe that will guarantee some leftovers that can double as lunch the next day. When Tammy Credicott sent the Primal Palate office a copy of her newest book Make Ahead Paleo, I quickly grabbed it and had to be the first of our team to flip through and find a recipe to try. Also, Hayley told me Tammy was super sweet, and makes delicious and beautiful recipes, so I knew this was a book we needed to try cooking out of.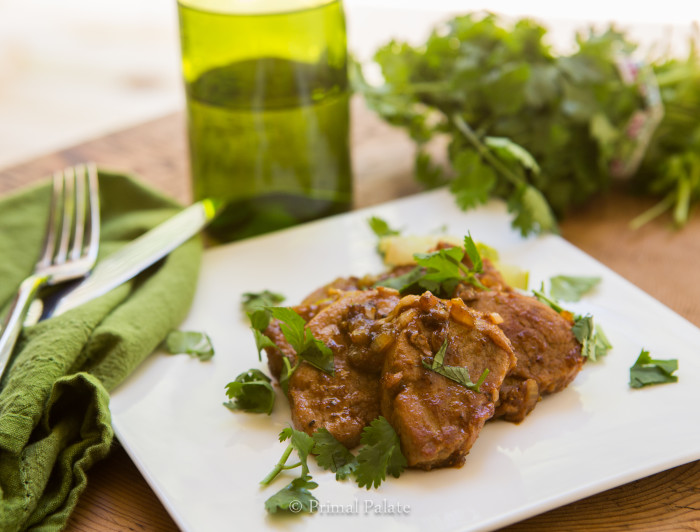 If you're like me, I always like to see what the finished product of any recipe is suppose to look like. The book is full of beautiful photography that will make you crave each and every recipe, all while on a practical level giving you presentation and plating ideas. Divided into sections like "Make and Freeze" and "On The Go," I honestly had a hard time picking just one recipe to prepare for our team. I settled on the Chili Lime Pork Medallions. The ingredient list was simple, all everyday items I had in my pantry. (I love it when recipes don't require an extra shopping trip.) From prep to plate only took about 20 minutes and there were absolutely no leftovers of this new favorite.