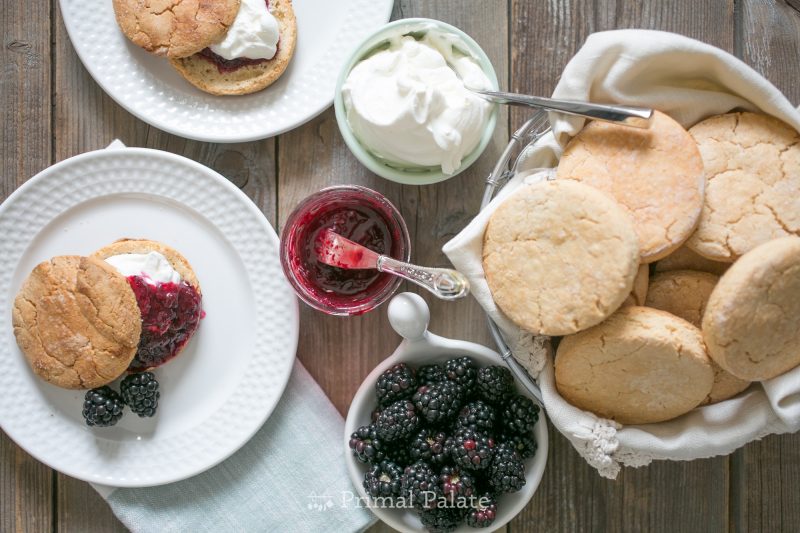 I was at the grocery store the other day, and saw lots of organic blackberries that looked great. I immediately threw them into the cart, and decided I would make blackberry jam…in January. I'm on a mission to create new recipes, so I'm just going with it, and I felt compelled to make jam in winter. Maybe it's because our winter has felt more like fall? I'm not sure. It just came to me, and I'm not going to ask questions.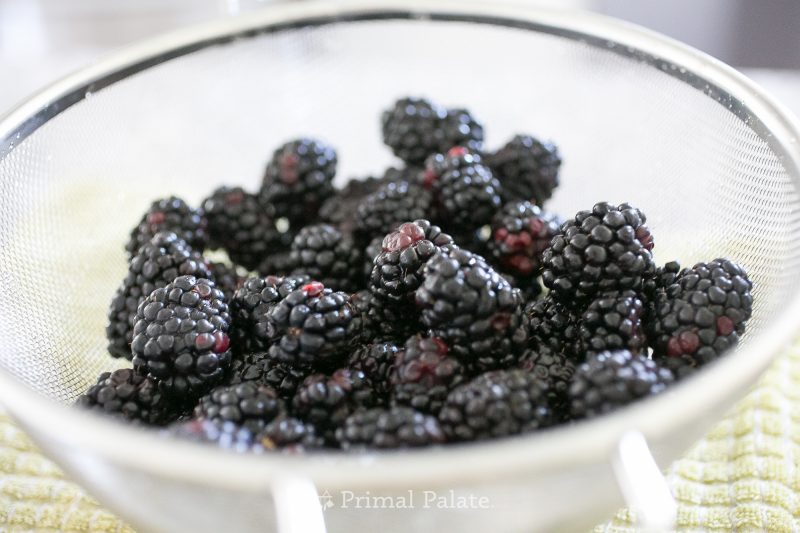 Since I made jam, I needed to make something to put the jam on of course. I thought about a new bread recipe, but there's so many great ones out there, I didn't want to fuss with it. Then I decided on scones. I searched the internet for a new scone idea, since the recipe we have in Gather is pretty great. I found THIS recipe on marthastewart.com, and it looked like exactly what I had in my mind to serve with the jam, so I created a recipe similar to this one, but with grain-free flours of course. Since grain-free flours tend to be a bit dense, we decided that these were more like biscuits than scones, but I think Bill's mom thought they were like scones, so now I'm undecided. They might be scones, or they might be biscuits. Either way, they are pretty good.
The jam recipe was a little tricky, but turned out well. I would have liked it to gel just a bit more than it did, but it still has a really great consistency. I strained it so that the seeds wouldn't ruin the experience when eating, but decided to add some of the pieces of blackberry back into the jam, because I feel like blackberry jam should have some texture to it. Gives it some character, right?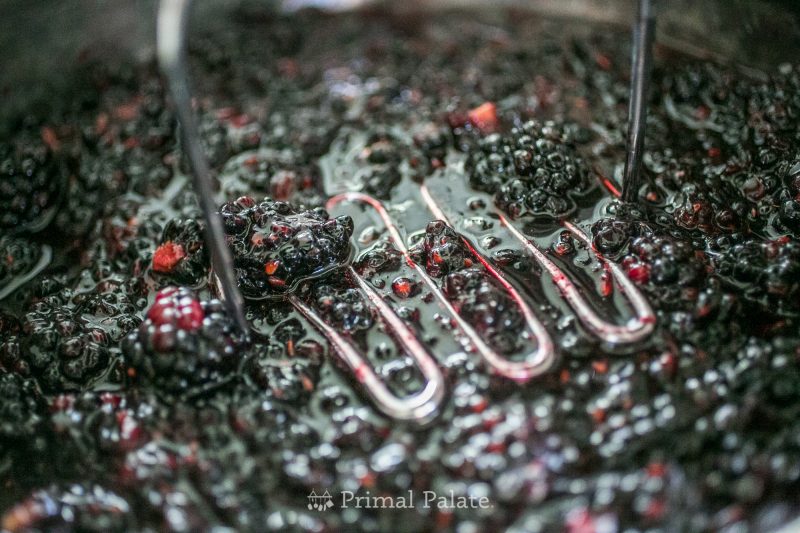 I also used one of our lemons from our Meyer Lemon tree. This is probably our favorite plant. We got it at a local nursery the summer of 2014, and although it takes a little extra care, it produces SO. MUCH. FRUIT. I'm usually a total grump about tropical plants, but this one has won me over. Bill loves the tropical plants, and after having two fig trees that aren't very attractive, and do nothing, I was pretty much over it, but this lemon tree is different. It is fantastic, and it looks really cool in our house in the winter. It almost looks fake with all of the lemons hanging off of it while it's so cold outside. One of these days, Bill will work on writing up exactly how we take care of it, in case any of you would like to have fresh citrus in the winter months.
One of the things I did for this recipe, which I have never done before, is I tried to seal the jars of the jam by traditional canning methods. I had never done this before, probably because I never trust that I do something like this right, and end up worrying the food will spoil anyway. I'm not exactly sure I did it right. The lids made the popping sound after they came out of the water, but they did all seal tightly. I'm not sure what happened with the suction, or if it's normal for the lids to suction down after you take them out of the water, but I put all the jars into the fridge to be safe anyway, because again, I don't trust myself. Maybe one day I'll become good at preserving food.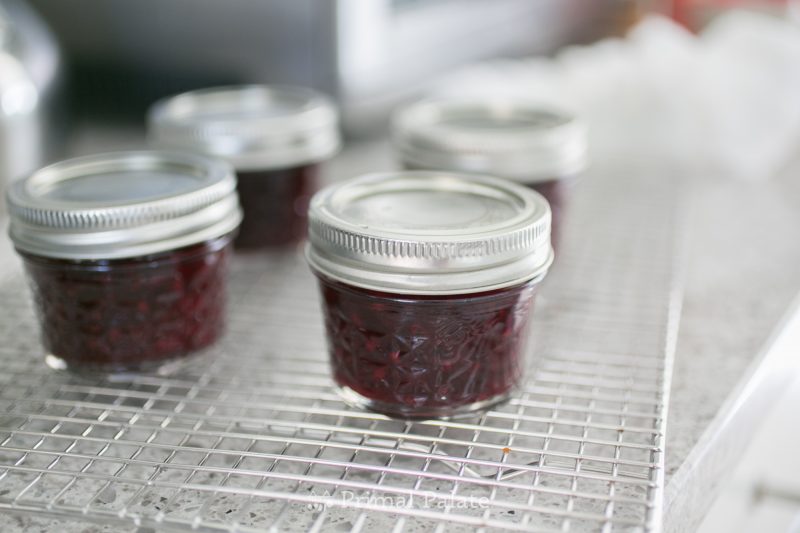 I really enjoyed making the jam. This recipe was enough to fill four, 4 ounce mason jars, which is an adorable size to give as gifts to people, or as a party favor for a wedding, or shower. The only problem of course, is that it takes time to make, and even longer if you go the canning route. This recipe turned out really well, and was quite delicious. Lots of thumbs up from our family. I hope you all enjoy!
-Hayley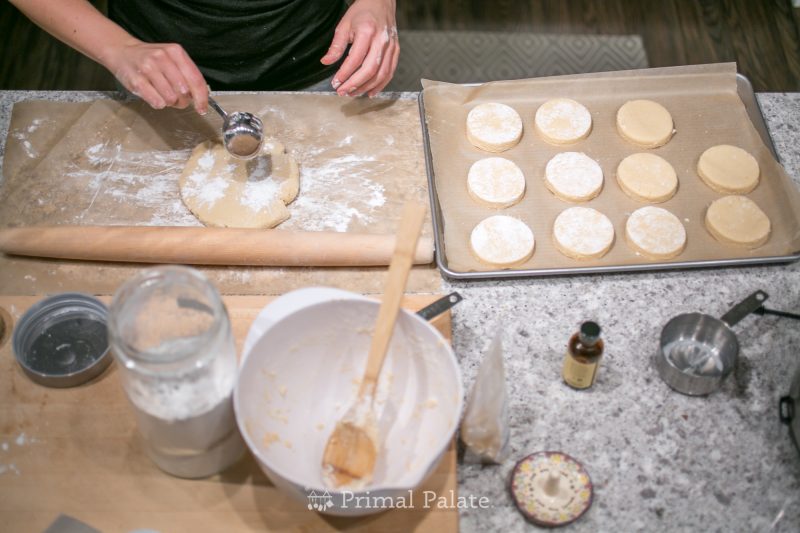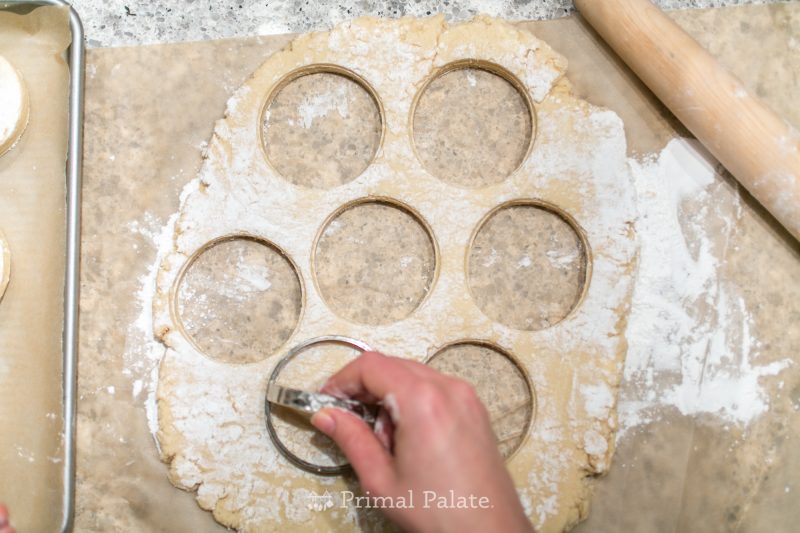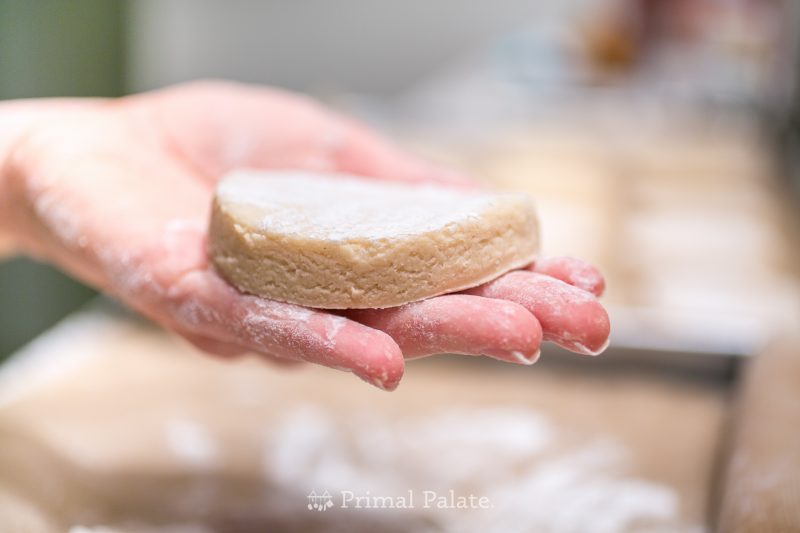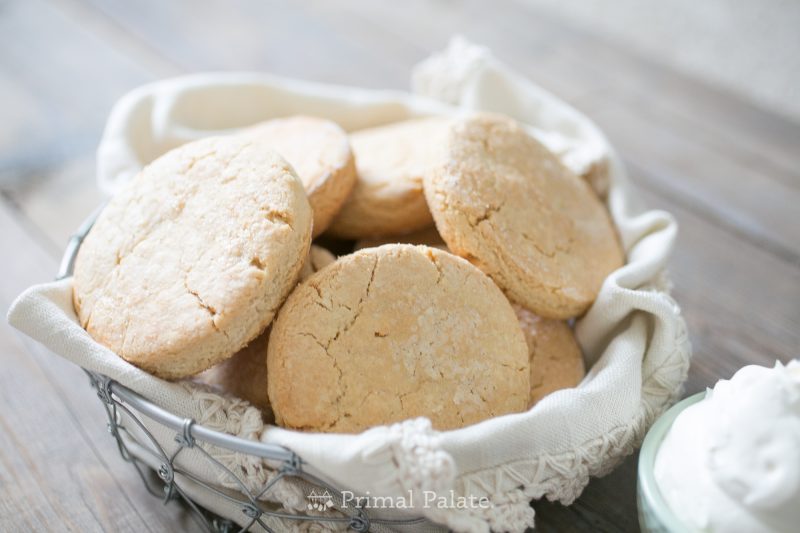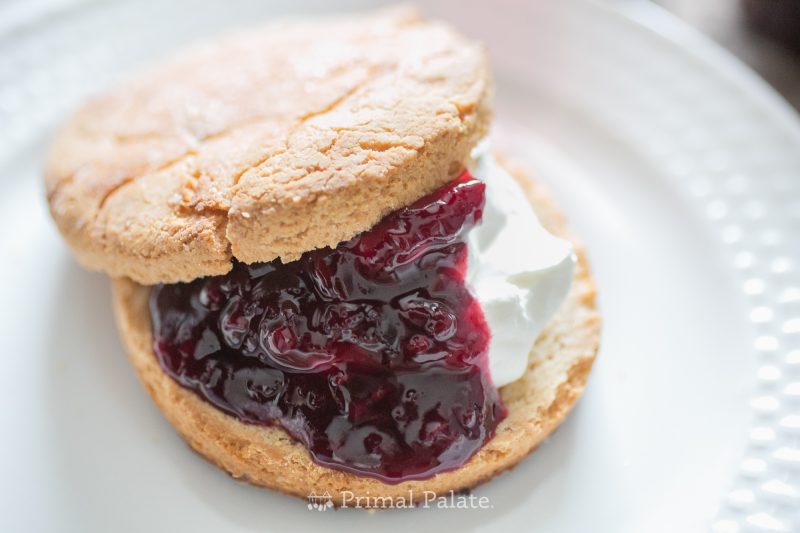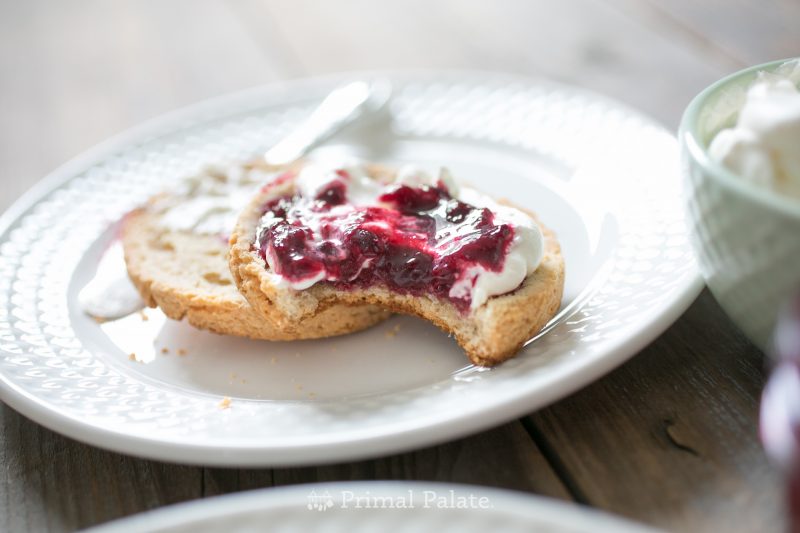 This fantastic blackberry jam takes some time to make, but is well worth it. Serve on your favorite slice of grain-free bread, or with our Maple Biscuits for a truly special treat.
Process
Note, these instructions are written assuming the standard serving size, since you have modified the number of servings, these steps may need to be modified for best results
Rinse blackberries under cold water, and then place in a large mixing bowl. Toss with 1/3 cup of maple sugar, cover, and place in the fridge for one hour.
Remove the blackberries from the fridge, and place in a large sauce pan.
Heat over medium heat, and mash the berries with a potato masher.
Once the berries have started to bubble, and are completely mashed and softened, strain through a fine mesh strainer.
Scoop half of the bits of berries back into the sauce pan, and then pour in the strained black berries. Stir to combine.
Add the remaining 1/3 cup of maple sugar, as well as the lemon zest and juice, and stir to combine again.
Heat over medium to medium high heat for 15 minutes, stirring frequently until the jam has thickened and coats the back of a spoon.
Scoop off excess foam (if there is any) from the surface, and ladle the jam into four 4 ounce sterilized mason jars, leaving 1/2 from the top. Follow preferred canning methods if desired, or allow to cool, and then keep in the fridge until use.
Our recipes are created using Paleo, Primal and Gluten-free guidelines.
Learn more
about our diet and lifestyle
at www.primalpalate.com
.
These maple biscuits are a lovely addition to your brunch menu. Serve with butter, whipped cream, and fruit preserves. Your guests will be dancing with delight from this recipe!
Process
Note, these instructions are written assuming the standard serving size, since you have modified the number of servings, these steps may need to be modified for best results
Preheat the oven to 425 degrees, and line two baking sheets with parchment paper.
In a large mixing bowl, combine the almond flour, 1 cup of cassava flour, 1/2 cup of the arrowroot flour, the baking powder, salt, and maple sugar.
Add the cubed butter, and mix to combine using a pastry cutter, or your hands, until you have a crumbly dough.
In a small mixing bowl, whisk together the almond milk, eggs, and vanilla extract.
Pour the wet ingredients into the dry, and gently bring the batter together with a wooden spoon.
Add in the remaining cassava flour, and arrowroot flour one at a time, until the dough is no longer sticky.
Dust a sheet of parchment paper with arrowroot flour, and place the ball of dough onto the sheet.
Roll the dough out, about one inch in thickness, and cut into circles using a biscuit cutter. Place the biscuits onto your parchment lined baking sheets, repeating the process until you have used all of the dough. The last biscuit can be molded into shape with your hands.
Bake one sheet at a time, at 425 degrees for 20-25 minutes, or until the biscuits are lightly browned on the surface.
Remove from the oven, and transfer to a cooking rack.
Serve immediately with butter, whipped coconut cream, or heavy cream, and fruit preserves. These do well toasted the following day.
Our recipes are created using Paleo, Primal and Gluten-free guidelines.
Learn more
about our diet and lifestyle
at www.primalpalate.com
.
---