Hello friends!
We're back with part two of our Super Bowl pizza matchup! Lining up against the New England-inspired Lobster Pizza is a BBQ Chicken Pizza, representing the Atlanta Falcons. Just like in real life, this pizza matchup looks like a big challenge for Atlanta. That Lobster Pizza was ridiculous.
This recipe is based on the popular California Pizza Kitchen recipe, which is seems like everyone and their mother has a similar recipe for.
What this pizza lacks in luxe, high brow toppings it more than makes up for in flavor and simplicity. This pizza was just so easy to bring together, making it a real possibility for any weeknight dinner.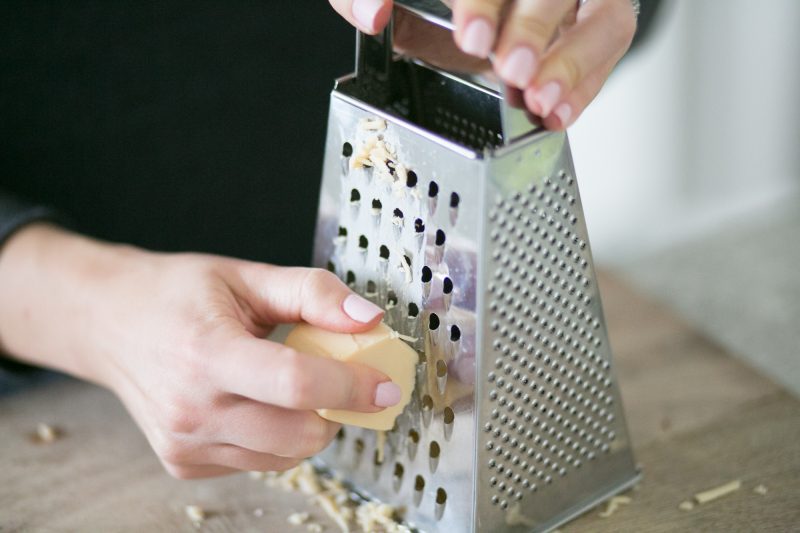 One of the special ingredients in this recipe is smoked gouda, which gives a real BBQ flavor.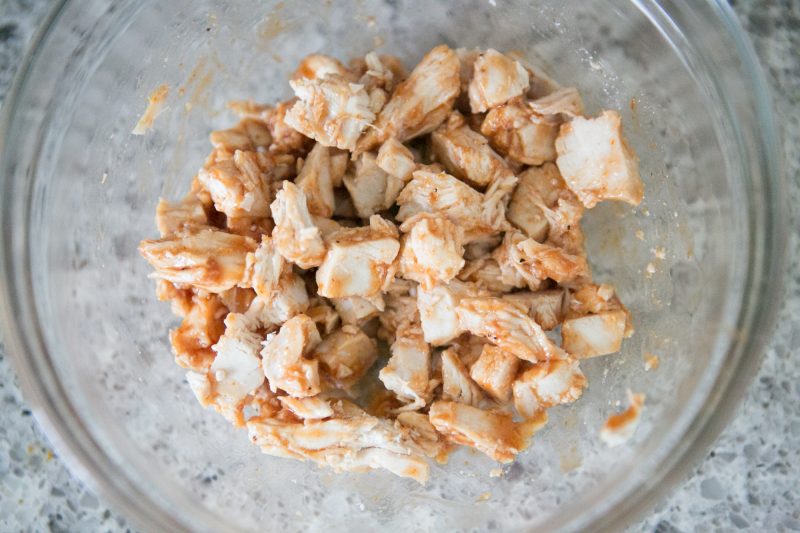 Toss the cooked, cubed chicken with your choice of BBQ sauce. There are a lot of good Paleo BBQ sauces on the market now, so just pick up your favorite.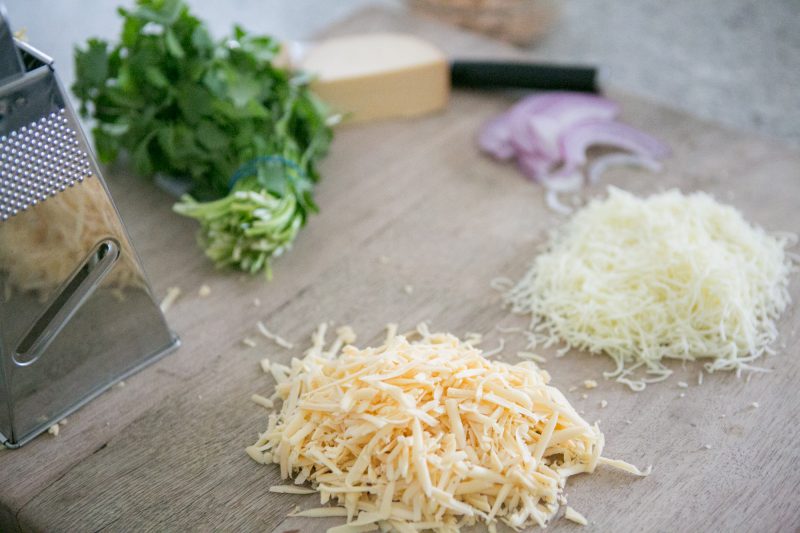 In addition to the gouda, you'll also want some finely shredded mozzarella, some sliced red onion, and some chopped cilantro.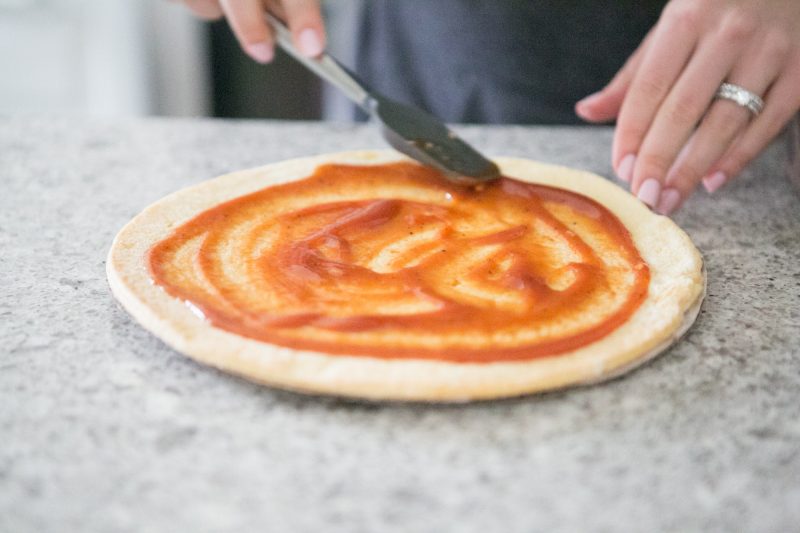 Start assembly by spreading BBQ sauce to within 1″ of the edge of the Cappello's Naked Crust (using one of their crusts makes this recipe a million times easier).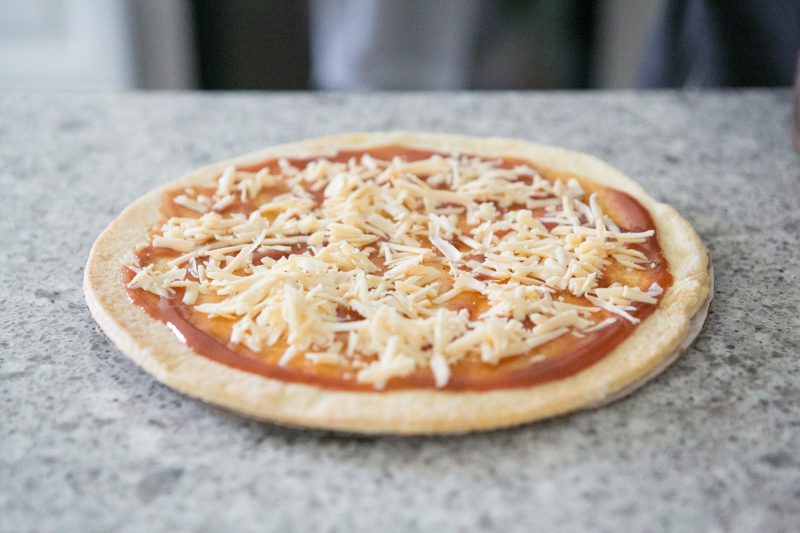 Next layer on some smoked gouda. This cheese doesn't like to melt as much as the mozzarella does, so putting it on the bottom is best. Then layer on the Mozzarella and sliced red onion. Bake it at 400F for 15 minutes.
Top with some chopped cilantro, slice and serve!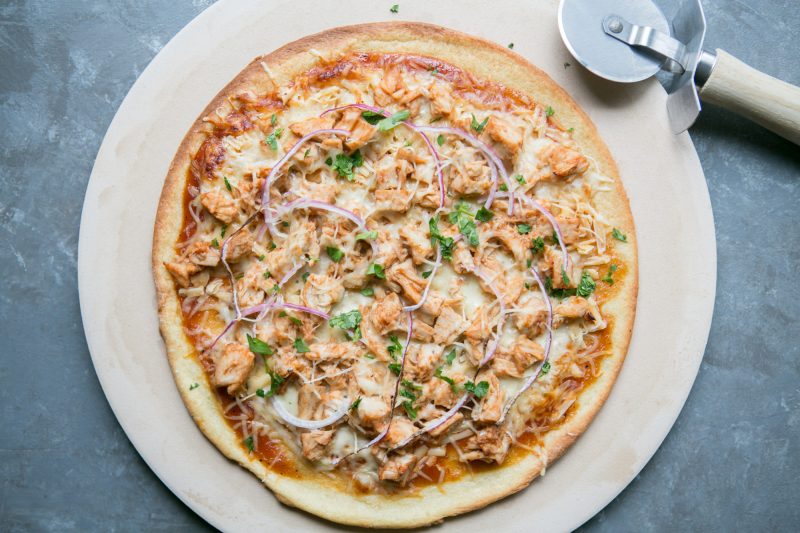 In the battle of the Super Bowl 51 pizzas, I have to give the win to the New England-inspired Lobster Pizza. It's just amazingly tasty, and really special. However, this pizza is delicious on its own, and is the one we'd be more likely to remake over and over again.
Let us know which one you'd like to try in the comments below.
Enjoy!
Bill & Hayley
Difficulty



This pizza is a delicious take on the California Pizza Kitchen BBQ Chicken Pizza. It's super simple to make with just a few ingredients, and is really delicious!
Process
Note, these instructions are written assuming the standard serving size, since you have modified the number of servings, these steps may need to be modified for best results
Start off by boiling one medium chicken breast for about 20-30 minutes (until cooked through). Cube and set aside.
Preheat oven to 400°F.
Toss the cooked, cubed chicken with 2 Tbsp of the BBQ sauce.
Spread the remaining BBQ sauce to the crust of the Cappello's Naked Crust.
Top with shredded gouda cheese, then the mozzarella cheese, then the BBQ chicken, then the sliced red onion.
Cook the pizza for 15 minutes at 400F on a preheated pizza stone.
Chop 1/4 cup of fresh cilantro, and sprinkle over the cooked pizza.
Slice and serve.
Our recipes are created using Paleo, Primal and Gluten-free guidelines.
Learn more
about our diet and lifestyle
at www.primalpalate.com
.