A few days after Thanksgiving, Bill turned 31. We were supposed to be celebrating on a Caribbean cruise, but many of you know that I've been trying to detox yeast (Candida), and it has taken a lot out of me, not to mention left me with an extremely restrictive diet, so I can't really enjoy eating places like I used to. Needless to say, we had to cancel our trip, and celebrate at home. Since I felt so awful about that, I tried my best to make his birthday as special as possible. Unless we are working on our new book (Make it Paleo 2), Bill has really handled most of the cooking in our home so that I can rest. I woke up on his birthday and immediately got to work on a big breakfast, AND a cake.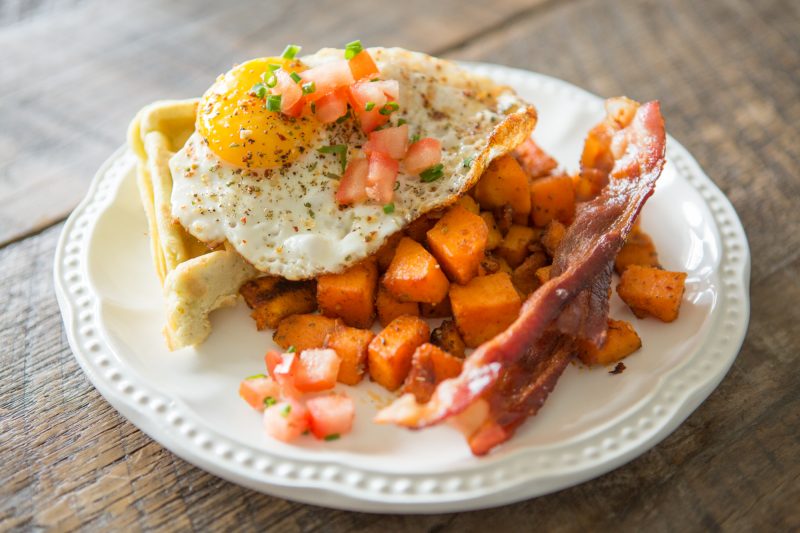 Bill has joined me mostly in my anti-candida diet, but he's allowed for some gluttony on special occasions like Thanksgiving, his birthday, and Christmas. After many weeks of avoiding all sugar except fruit, and then reintroducing it over the holiday and his birthday, Bill immediately saw a connection between eating sugar and his mood. Post Thanksgiving and birthday he was grumpy, and depressed. He said he felt like he was in a funk that he couldn't get out of. This is the time of year when we get more cloudy days, than sunny ones, and Bill has always gotten seasonal depression. He's also always eaten sugar through the winter. Bill will be going 100% in with me after Christmas when we both start Christa Orecchio's Candida Cleanse. Some ladies on my Instagram mentioned it the other day, and I immediately looked into it, and for the first time in months, I felt excited to do some healing.
I found out I have a yeast issue from some blood work I had done. My doctor has always suspected I had yeast, but this was more proof. Then once I started treating it, I got the telltale symptoms of major die off. If you don't have a yeast overgrowth, you wont get die off when you try to kill it. I will talk more about this when I write about the experience I've had with candida cleansing, but Christa recommends doing the yeast saliva test every morning for 6 days, and my saliva and Bill's have sunk to the bottom of our water glasses every time. Yikes! I never knew if that test was really legit before, but Christa said she's done it in conjunction with stool and blood testing with many clients, and it's always matched up, so that's her marker throughout the cleanse to make sure you are on the right track. Although Christa's cleanse is mainly to rid your body of unwanted yeast overgrowth, it's really a whole body cleanse. Gut healing, liver cleansing, hormone balancing, etc. Since Bill and I both are homozygous for MTHFR (I'm 677, and he's 1298), doing something like this will be really good for us!
I'm sure all of this fungus talk is really getting you all excited for cake! Okay…on to less gross things….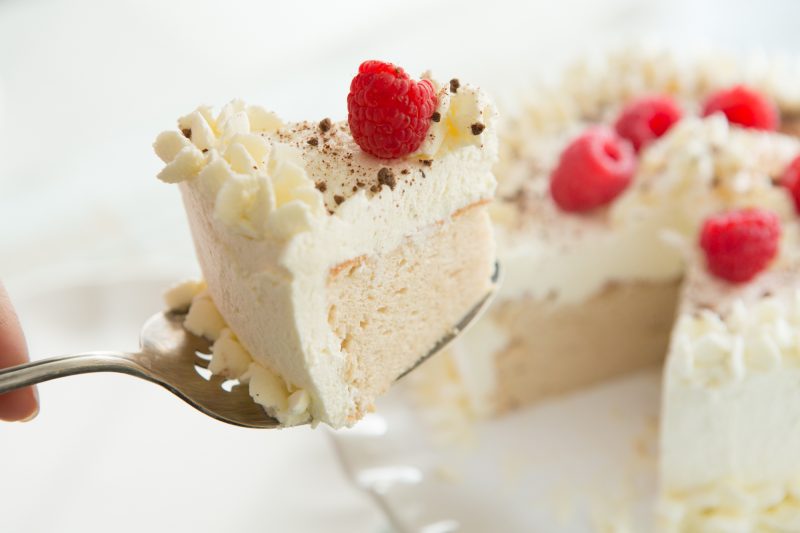 Bill did say he wanted a cake for his birthday, and he also said that he wanted something light, so I decided to try making an angel food cake. I had wanted to try my hand at angel food cake ever since I saw The Pioneer Woman make Strawberry Sparkle Cake on Food Network. For my grain-free version, I pretty much followed her recipe, but subbed a mix of almond flour and arrowroot for the white flour, and maple sugar for the white sugar. It turned out pretty well! Bill's parents tried the cake, and said it was one of the best cakes I had ever made. It didn't turn out exactly as I had hoped for, but pretty close! I'd probably like to try this again using coconut flour. Angel food cake isn't supposed to have any fat, and almond flour can release fat, whereas coconut flour tends to absorb it all up. This cake was still super fun, even if it didn't have the exact texture of angel food cake, and everyone who tasted it really loved it!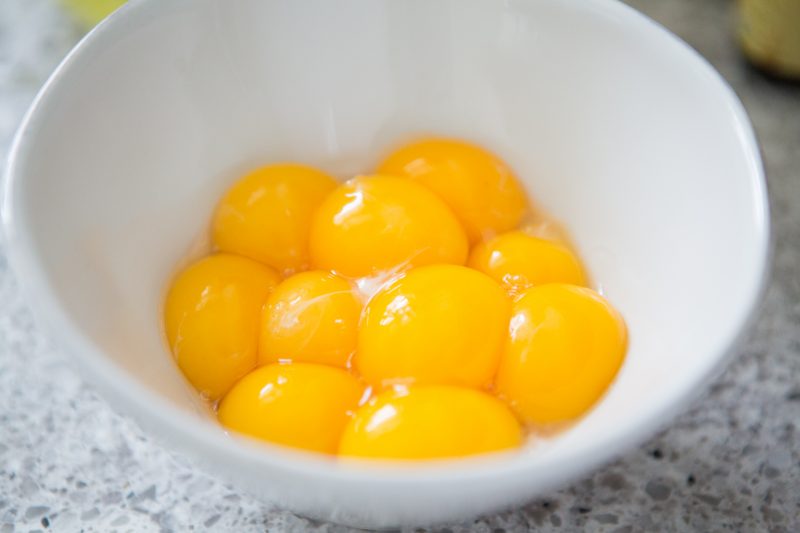 My favorite part of making this cake was whipping the egg whites. They got so huge when I added the cream of tartar, it was like a fun science experiment!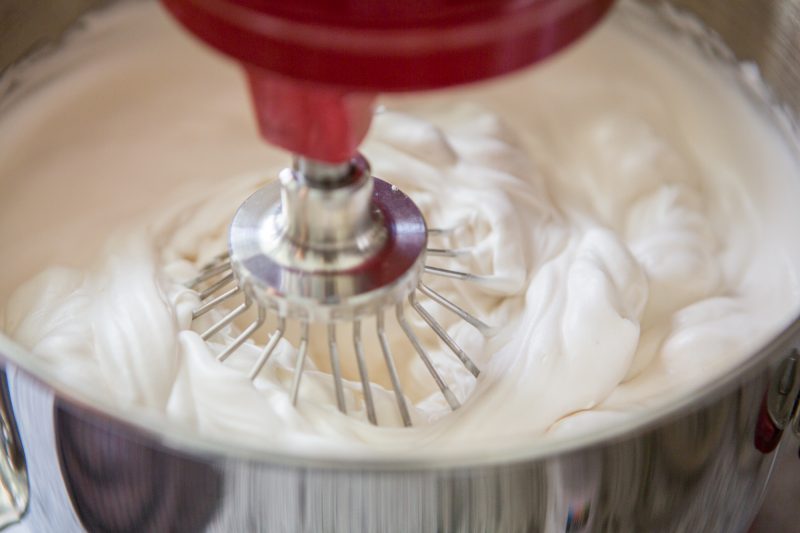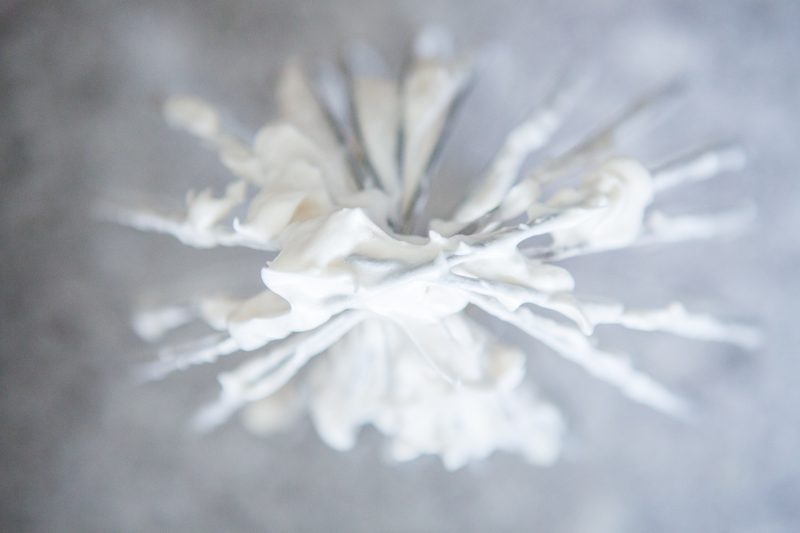 My least favorite part was folding the flour into the egg whites. Folding is just so annoying to me. I'm too impatient for that, but I did it. The other thing to be mindful of when making a cake like this, is that everything needs to be very finely ground, and sifted! Sift your granulated sugar several times, and if it's a coarser ground sugar, than you have to "powder" it in the food processor. The same goes for the almond flour. It absolutely must be finely ground, blanched almond flour. If it's not, you're in trouble. …Oh! I also added some lemon zest to the cake batter as well.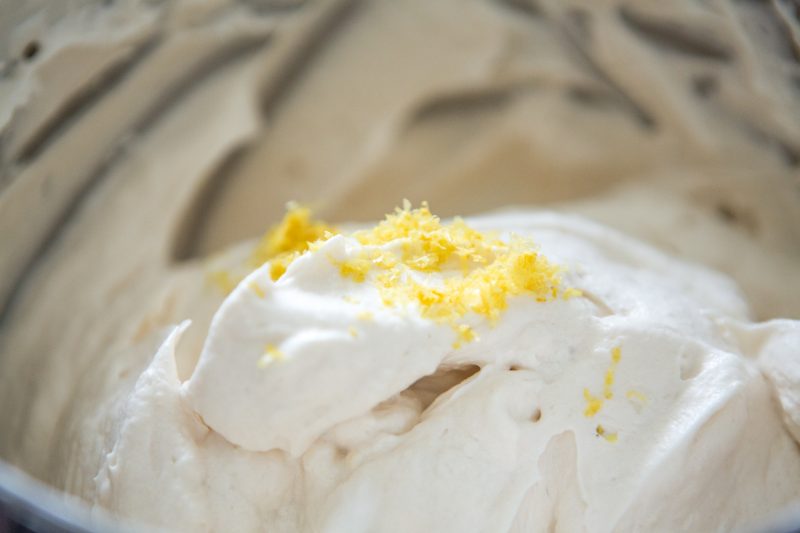 For the frosting I just made a simple whipped cream frosting. You could use whipped coconut cream to keep things dairy-free, but for Bill's birthday I did grass-fed heavy cream. I also used my favorite 6-inch springform cake pans. 6-inch cakes are pretty much all I make these days.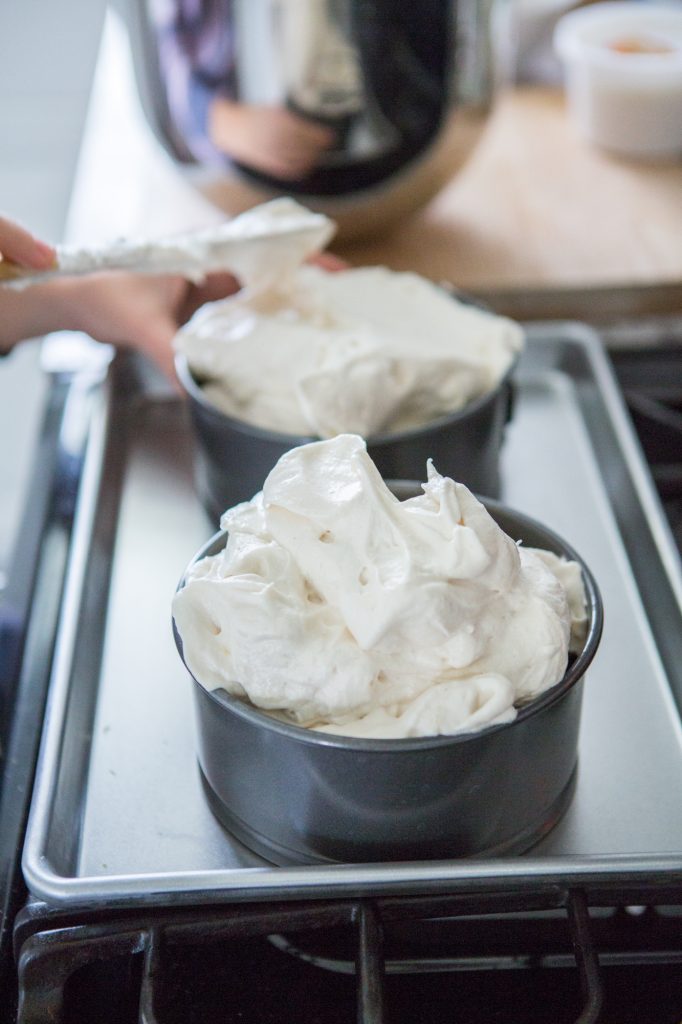 They are the perfect size for photography, and you can always easily make a layer cake with 6-inch cake pans without having to double the recipe. I really stopped using my standard size cake pans once I got these adorable little guys. This recipe made enough to fill my two 6-inch cake pans, plus a little more, so it definitely can fill a standard 10-inch angel food tube pan, or make many cupcakes!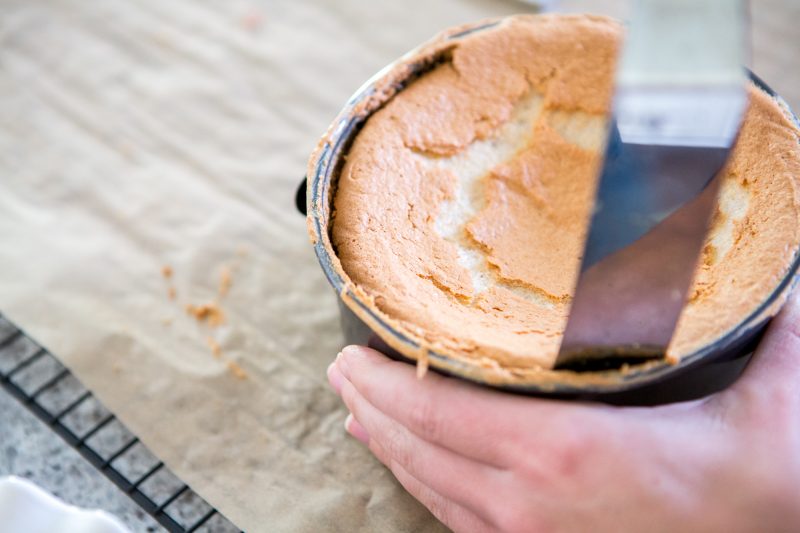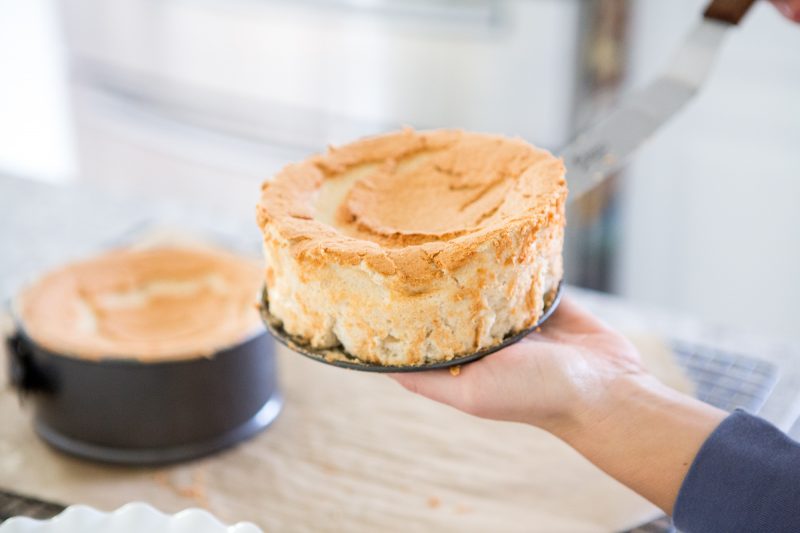 Since angel food cake is almost always served with berries and cream, I added a few raspberries to the cake, and dusted it with a little cocoa powder.  Lemon, vanilla cake, cream, and berries, you really can never go wrong with that combo. I hope you guys enjoy this recipe!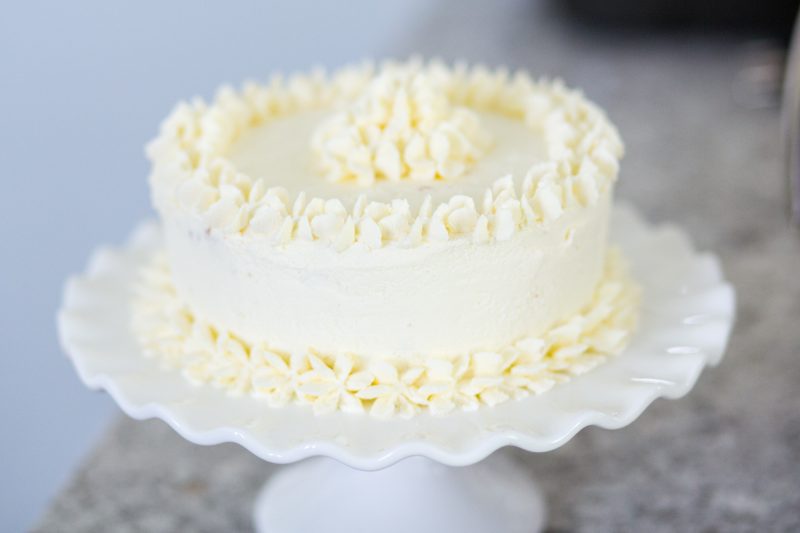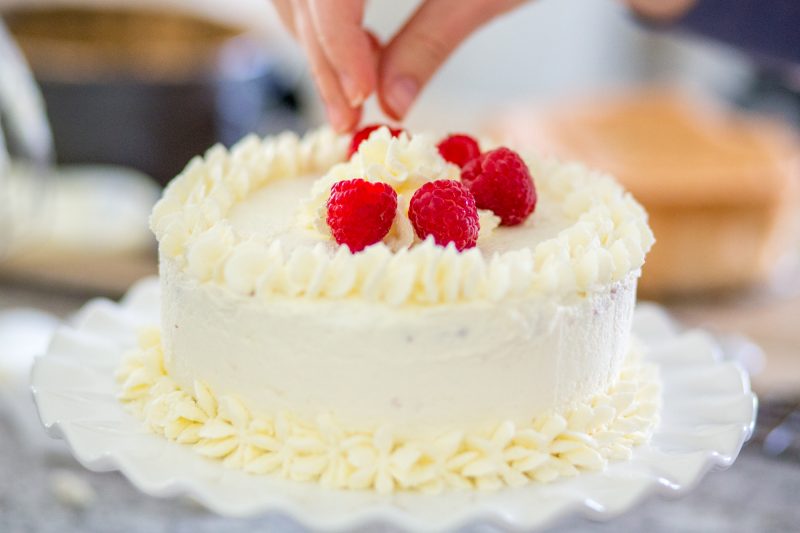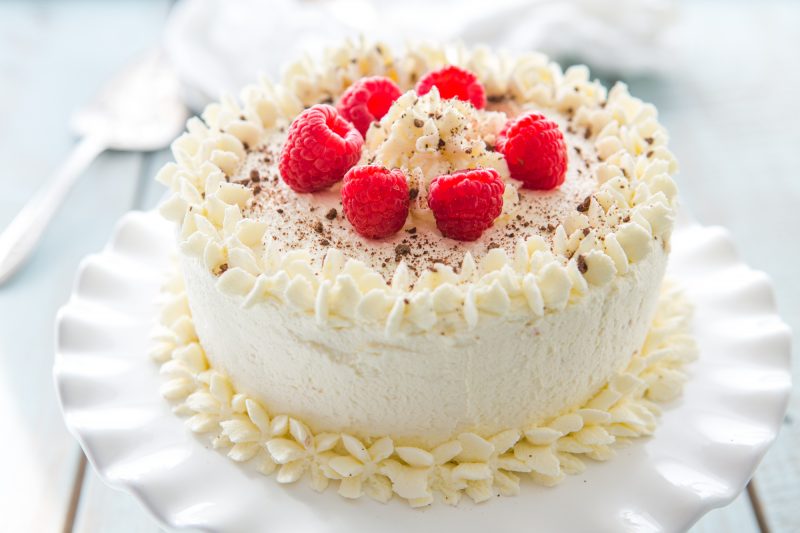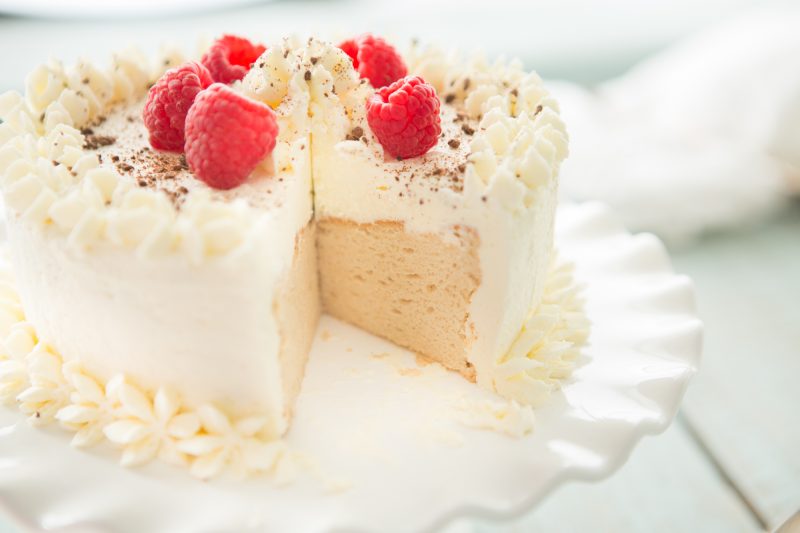 Difficulty

This light and refreshing cake is a wonderful dessert for any birthday, or special occasion! Serve with a dollop of whipped cream and fresh berries.
Shop
Process
Note, these instructions are written assuming the standard serving size, since you have modified the number of servings, these steps may need to be modified for best results
Allow your eggs to come to room temperature at least 30 minutes before preparing the batter. After 30 minutes, separate the yolks from the whites. You can use the yolks to make mayonnaise, ice cream, or pudding!
Preheat your oven to 350 degrees.
Prepare your cake pans by placing them on a baking sheet for easy removal out of the oven. Do not grease the cake pans.
Pour your egg whites into the bowl of a standing mixer, and sift the maple sugar twice.
Sift together the almond flour, arrowroot flour, and salt. Set aside.
Beat your egg whites on medium speed until frothy. Add the cream of tartar, and beat on high until stiff peaks form.
Turn the mixer speed down to medium-high, and drizzle in the vanilla extract.
Turn the mixer speed down to medium-low and add the maple sugar, one spoonful at a time, being sure to allow each spoonful to fully beat into the whites before adding another.
Once all of the sugar is combined, turn the mixer speed back up to high for 30 seconds.
Remove the bowl from the mixer, and fold in the flour mixture, one spoonful at a time.
Sprinkle in the lemon zest, and fold that in as well.
Spoon the batter into your cake pans, smoothing the top with a spatula, and bake in the center of the oven, on the middle rack for 35-40 minutes, until a toothpick comes out clean.
If using an angel food cake tube pan, turn the pan upside down for the cake to cool. Allow the cake to cool completely before attempting to remove it from the pan. Run a knife along the edge of the pan before releasing the spring on the side of the springform pan.
Serve with whipped cream and fresh berries.
Our recipes are created using Paleo, Primal and Gluten-free guidelines.
Learn more
about our diet and lifestyle
at www.primalpalate.com
.
Our other Paleo Birthday Cake Recipes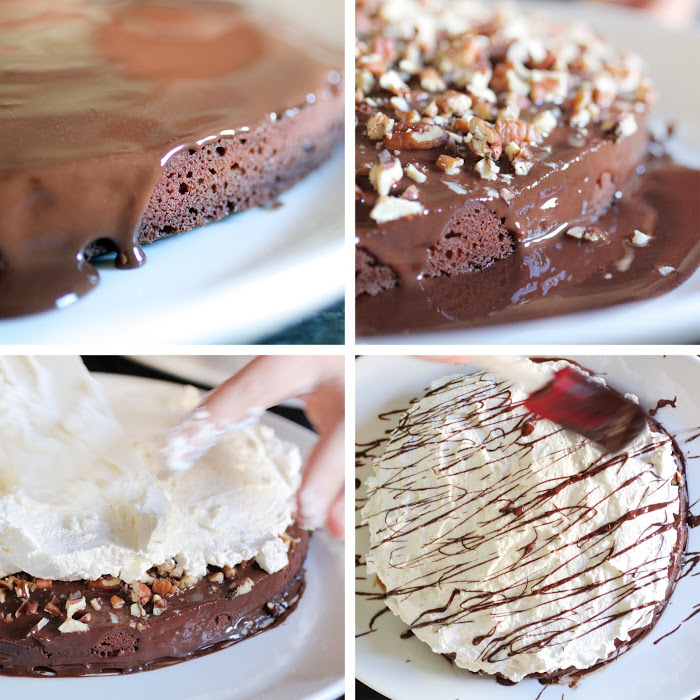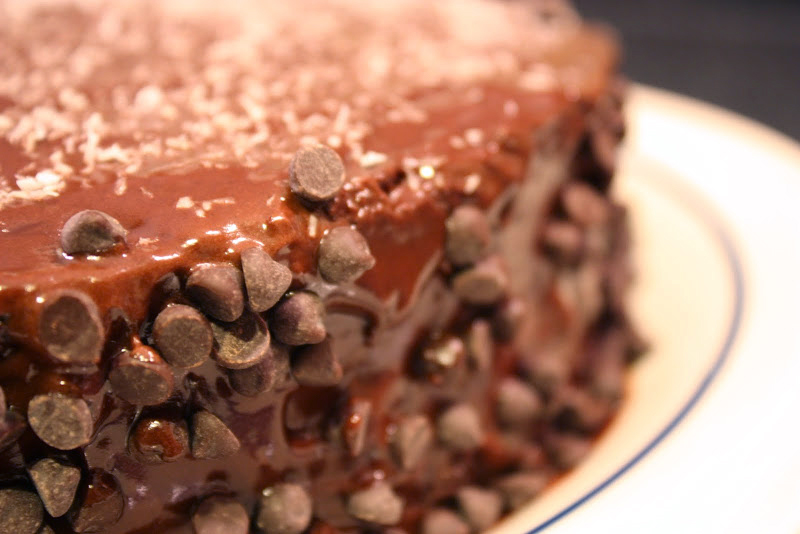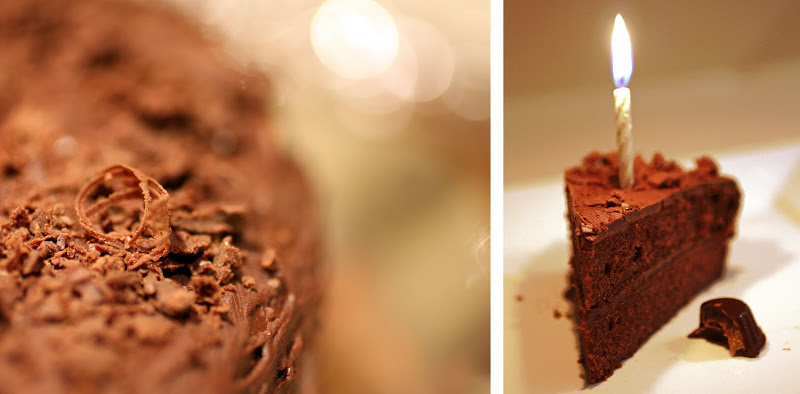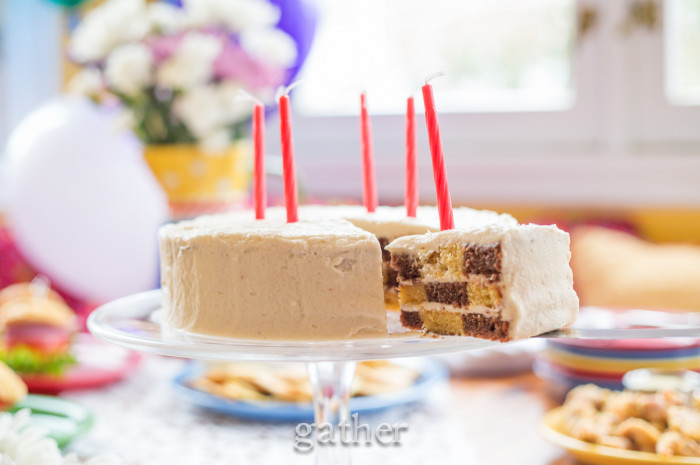 Our Checkerboard Birthday Cake – from Gather
Okay, there are way too many more to link to. See our complete collection of Pale0-friendly Birthday Cakes here!